As part of Asiasoft's move towards better governance and continuous improvement, we have introduced the new Game Cash system.
Any form of @Cash top-up, be it through Pre-Paid Cards, AXS station, S.A.M machine or SMS will be stored in the PlayID @Cash account.  However, do note that the @Cash stored in the PlayID is subjected to an expiry, 365 days upon top-up.
In order to purchase cash shop items in the game, players need to take an additional step to convert the @Cash in PlayID into the respective RO2Cash.
How to Top-up and Convert @Cash to RO2Cash with your PlayID or Facebook ID?
Step 1:
Visit www.playpark.net and login with your PlayID or Facebook ID.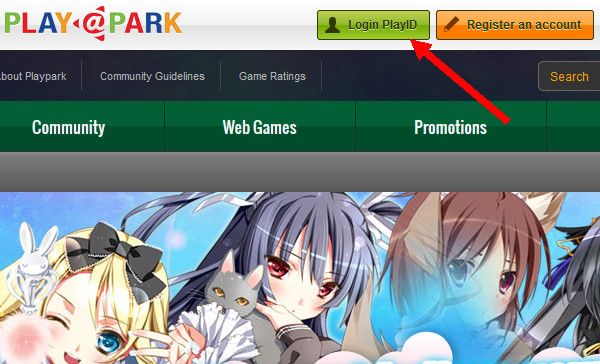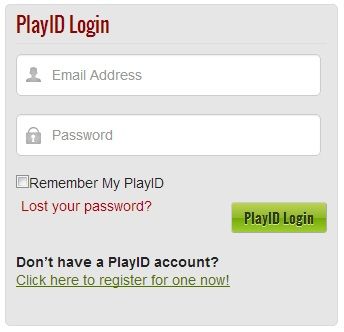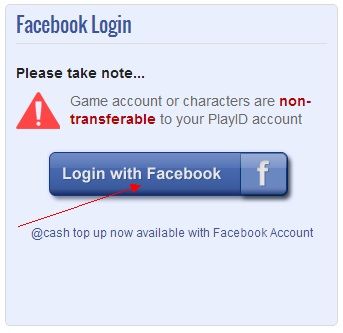 Step 2:
Click on "Wallet Refill" and select the game that you wish to convert/purchase Game Cash into, as image shown below.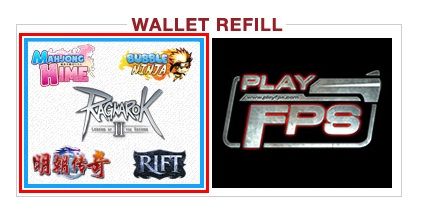 Step 3:
a)      Enter the Serial Number and Security Code into the boxes given, as well as the CAPTCHA code. All codes must be entered exactly as given (CAPS sensitive, as image shown below).
b)      While "Top Up" your @Cash, you may also check your remaining balance at top right corner Remaining PlayID @Cash: (as image shown below).
c)       Click "Top Up" button when done.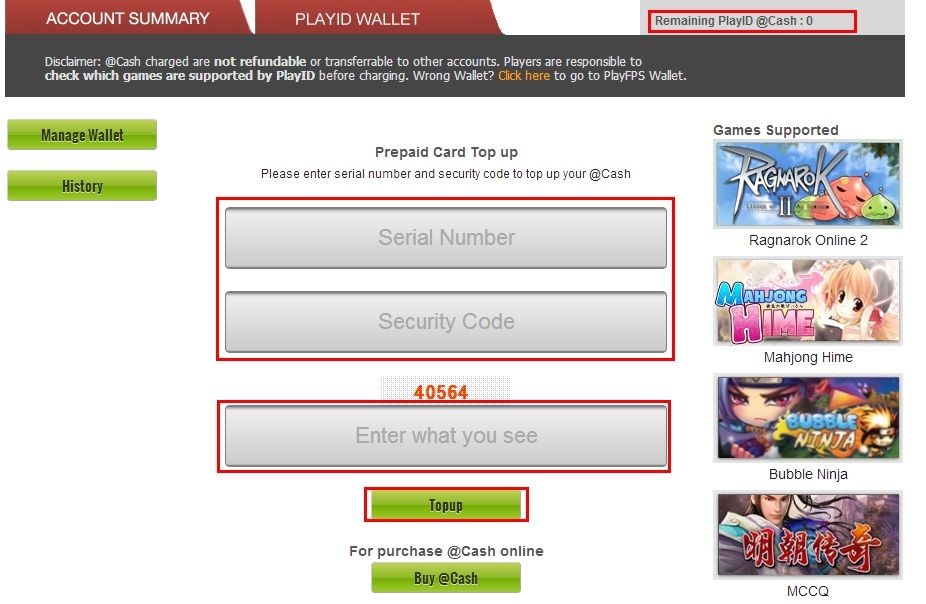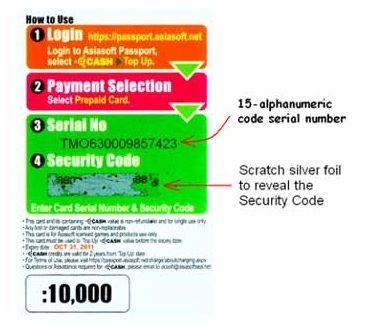 Step 4:
After you have successfully Top-up your @Cash, the system will show you the updated balance at top right corner (as image shown below).
Step 5:
Click on "Topup Wallet", and click on the "RO2 Game Icon" in the page, to purchase your @Cash to RO2Cash.
Step 6:
Kindly key-in the amount of RO2Cash you wish to purchase, and press "Confirm" button.
(Please Note: You will be able to convert with maximum of 100,000 @Cash in single transaction.)
Step 7:
After you have successfully purchased the RO2Cash as you wish, you will see a message informing you that the RO2Cash have been successfully purchased.
If you encountered any error messages while performing the transaction, please contact our @Cash Support team via iBox.
**Note: Images used are for illustration purposes only and are subjected to change without notice.